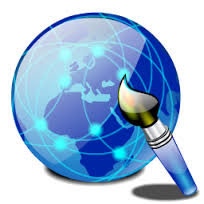 Pansoft Technologies is a web design consulting company with specialization in custom web solutions with the award winning Joomla CMS. Joomla is an award winning web content management system (CMS) which will allow you to take total control of your business website without any prior knowledge of html or the need for complicated web programming skills.
Pansoft Technologies also provides various services to companies and individuals who don't have enough time or expertise to setup or manage their web sites. From graphic and logo designing to content management system set up, we provide wide variety of services and go extra mile to achieve 100% customer satisfaction.
"You manage your business; we can manage your web presence"
Why Pansoft ?
Affordable website design with the very best customer support

Web development with Joomla /Mysql /PHP /Apache web server /Linux OS

Very easy maintenance with no knowledge of web designing

Manage your website from anywhere.

Attractive looks and professional design

Fast Loading & User Friendly

Visually stimulating front-end design that engage your customers
We will enrich your website with search engine friendly techniques and keyword rich articles. Pansoft can deliver an exceptional digital experience using responsive design for your organization, responsive website offers a great user experience that effectively communicates your marketing message and addresses the needs of your visitors on various devices. We pride ourselves in having extensive knowledge in the current design and SEO trends. We look forward to showing off your websites true revenue potential.
Pansoft Technologies has created websites for customers of all sizes and all budgets over a wide variety of industries. Our services are customizable according to your needs and budget. The functionality of a website is essential to a users browsing experience. We ensure your website is user friendly, without compromising any design features.